Real Estate Omaha, NE | Full Service Discount Realtor
Welcome to Berkshire Real Estate!
Dear visitor,
Berkshire Real Estate is a full service discount commission real estate company located in Omaha Nebraska. We are Omaha's oldest and most experienced full service discount commission real estate broker. Our Realtors have been selling real estate in Omaha and the surrounding communities for over 20 years. Whether you are buying real estate, selling real estate or have property to manage, we promise you'll get great value and extraordinary service. When you think real estate Omaha, think Berkshire Real Estate.
Relocation: The real estate doesn't even need to be in the Omaha metro area! Click on the Relocation Services link and find out how you can earn a cash rebate and enjoy the services of a truly fantastic real estate agent anywhere in the United States. Whether you need to buy a house or have a house to sell, Berkshire Real Estate will use our extensive contacts through our relocation network to find you an agent with the knowledge, experience and personality to handle your real estate needs.
Selling Real Estate: For sellers, Berkshire Real Estate provides a full range of real estate services from full service to programs tailored to For Sale By Owners (FSBO), all at deep discount commissions. In fact, we give our sellers expanded exposure in the Multiple Listing System (MLS) and on the Internet. You'll get more exposure to Omaha real estate buyers than you would with most other real estate companies that charge considerably more. We are seasoned Omaha Realtors and have been selling real estate in Omaha for decades. Just click on our Sellers services link at the top of the page and find out how easy Berkshire Real Estate can make it for you to sell your home.
Property Management: Prefer to rent your house instead of sell it? Berkshire Real Estate is a true innovator in property management in Omaha. We offer a full range of management services for quality single family homes at deep discounts. Berkshire Real Estate is your key to maximizing the return on your real estate investment.
Buying Real Estate: Many Realtors in Omaha charge their buyers a fee for using them to buy a home. Berkshire Real Estate thinks your Realtor should pay you instead. Check out our Buyers services link at the top of the page to see how you can hire an experienced Omaha Realtor who will find you the home of your dreams at the right price, and give you cash back too. Berkshire Real Estate makes buying a home fun.
Factoids: Omaha is home to more Fortune 500 companies per capita than any major metro area in the nation. Berkshire Hathaway, ConAgra Foods, Union Pacific, Peter Kiewit Sons' and Mutual of Omaha make their home in the Omaha area. We also have the nation's number one zoo!
Thank you for taking the time to visit our site, I hope you find it informative. Please feel free to browse the site and contact us to answer any questions you may have about real estate Omaha and beyond. All of us at Berkshire Real Estate are here to make your real estate experience a positive one!
Best regards,
Mike Salkin
Tip: Click on our BUYERS link and find out the advantages of buying your next home through us.
Note: MLS property searches work best with Internet Explorer 6.0 or above.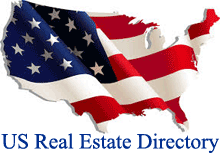 Berkshire Real Estate
Offices in Omaha, NE U.S.A., Licensed Iowa & Nebraska Realtors
Berkshire Real Estate
The real estate experts in Omaha, Nebraska & Council Bluffs, Iowa
Serving Bellevue, Bennington, Carter Lake, Council Bluffs, Elkhorn, Gretna, La Vista, Omaha, Papillion, Ralston and surrounding communities.
Berkshire Real Estate
Berkshire Real Estate is Omaha, NE's full service discount commission real estate broker. Our realtors offer a wide variety of services at discounted rates throughout the Omaha Nebraska and Council Bluffs Iowa metropolitan area. You'll always find an experienced Realtor, outstanding value and great service.